Grazing: an advanced web browser for iOS.
Grazing is a web browser written in the early days of iOS development to explore mobile browsing ideas and provide missing functionality that wasn't available in the mainstream browsers of the time.

It is no longer under active development, but the app should keep working for the foreseeable future and I try to provide maintenance releases when possible. Eventually, an iOS update will probably do something that will break it, but hopefully it will keep working for at least a few more years.

Thanks for your support over the years! It means a lot to me that people have kept using it for so long.

Important Note:*

The Grazing Cloud servers have been shut down, so syncing functionality is no longer available.
Additionally, many 3rd party services have discontinued their APIs, so not all listed 3rd-party features are still available. Most discontinued services can still be accessed using standard iOS sharing functionality.
<
>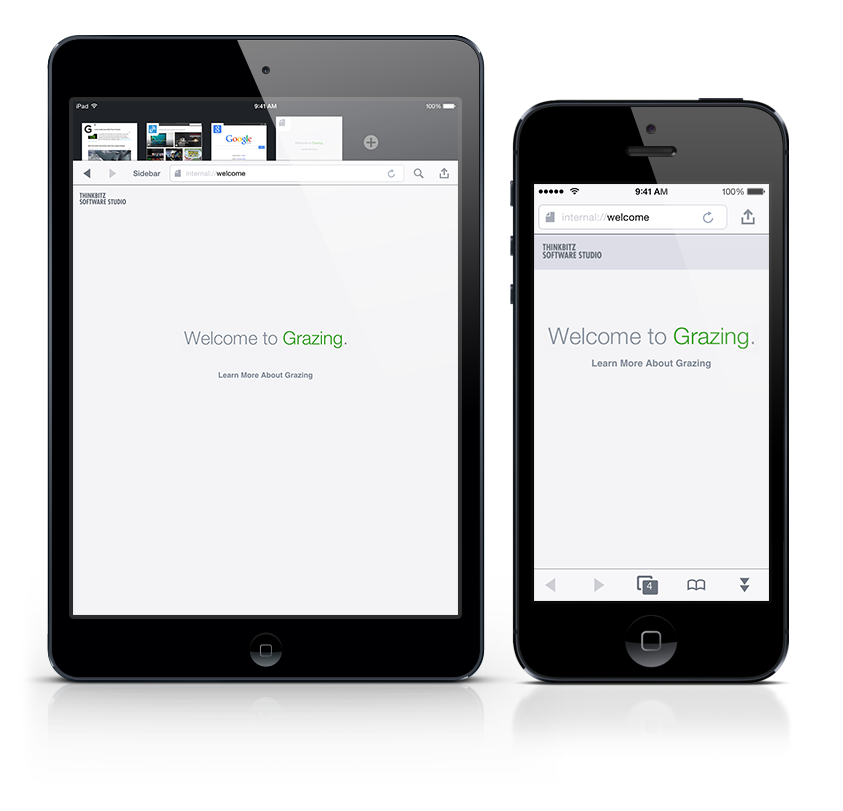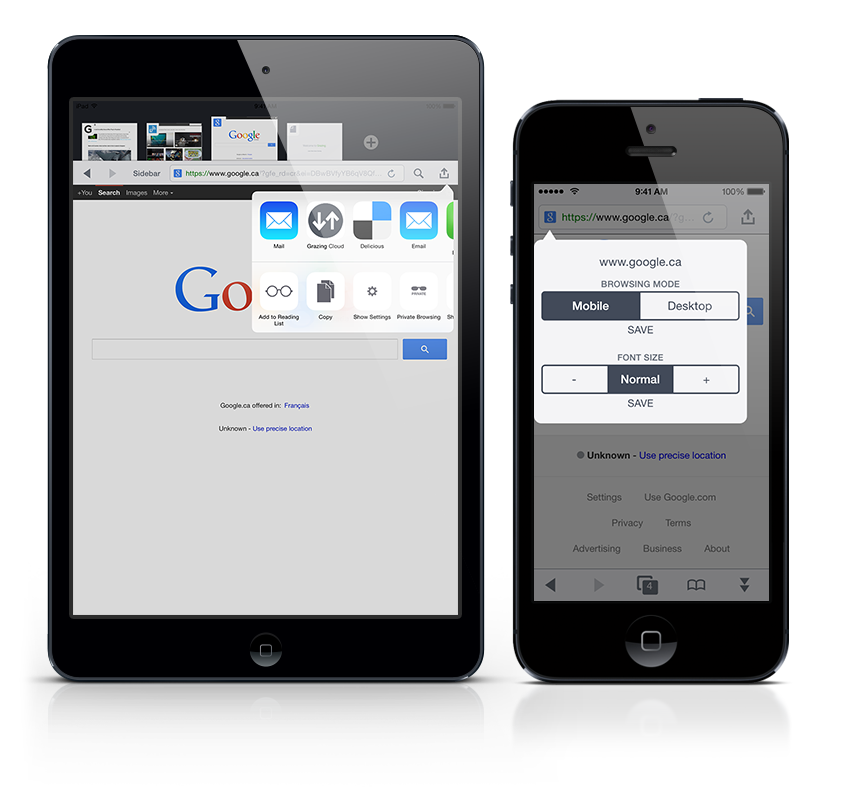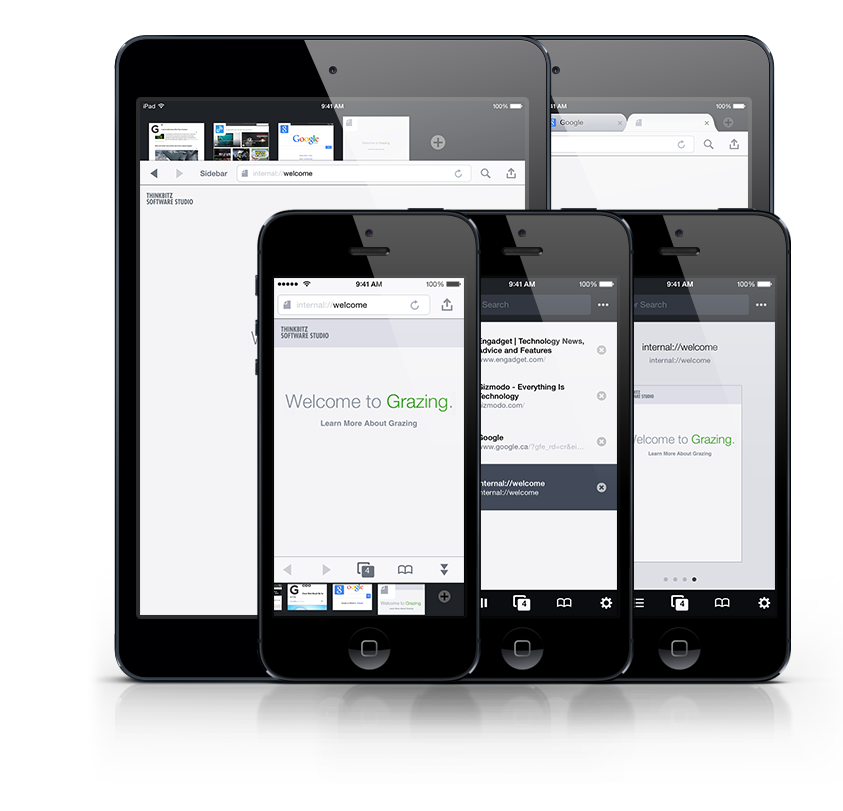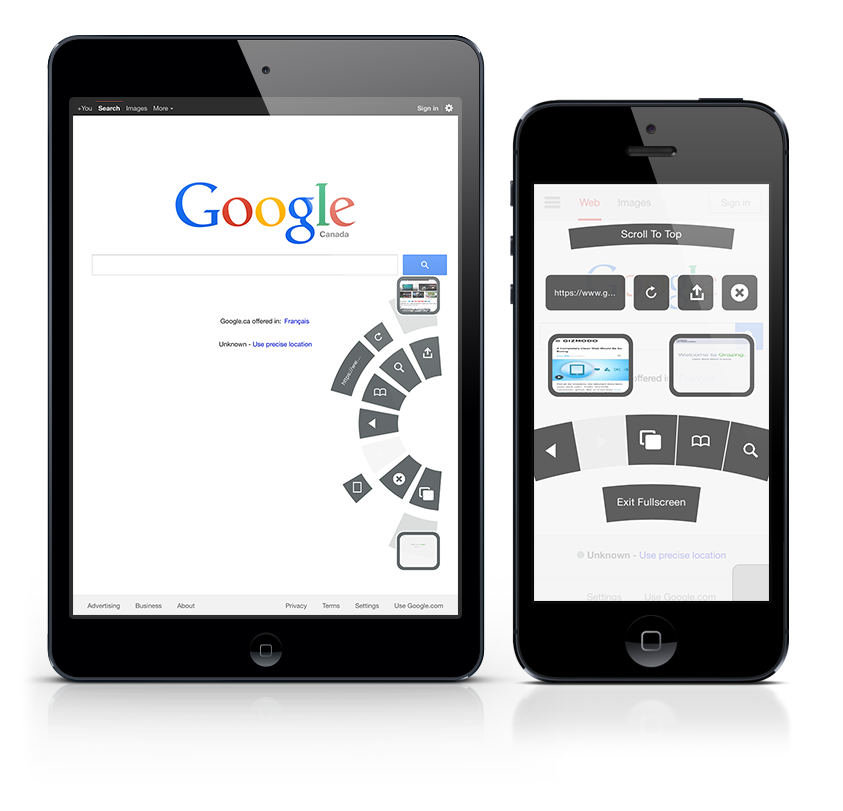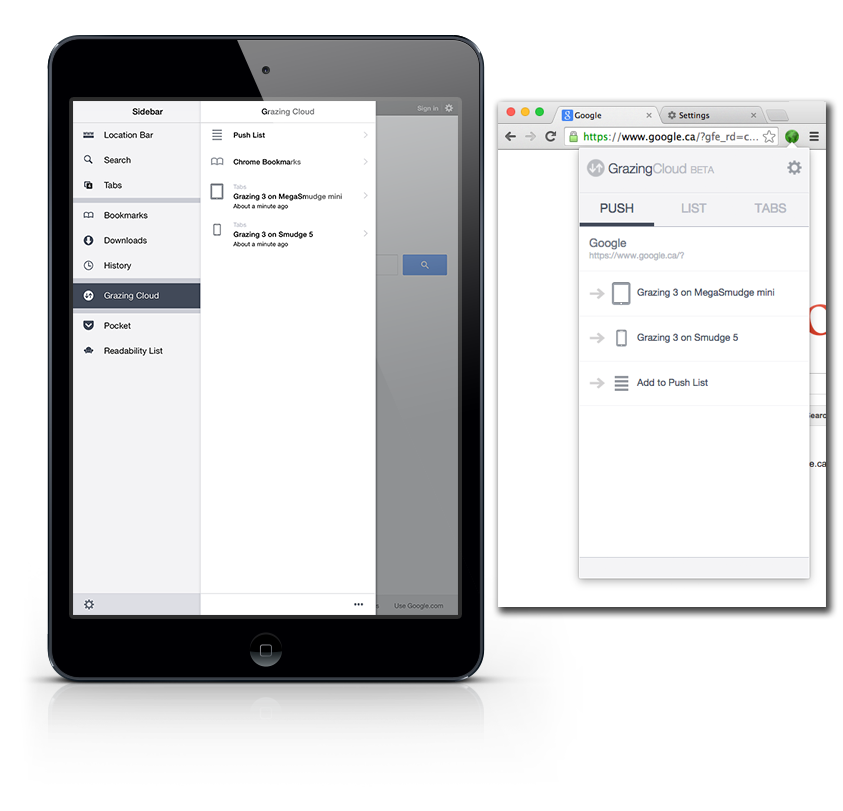 Browser Features*
Tab-Optimized Experience
Thumbnail tabs on both iPhone and Tablet. Long-press-and-swipe on links to open them in background tabs.
Edge-aware
Swipe in from the sides for a variety capabilities, including a thumb menu, back/forward navigation, tab switching, or to access bookmarks.
Gestures
Quick draw gestures directly on the web surface to close pages, go back in the history, and more.
Ad Blocking and Do Not Track
Hostname-based adblocking keeps your webpages fast and uncluttered, and Do Not Track tells advertisers you don't want to be tracked.
Change Font Size and Desktop Mode for Specific Sites
Click on the favicon to change pages font size and desktop mode, plus you can save your sizes and browser modes for specific sites.
Private Browsing
Options to clear or exit Private Browsing after specific times out of the app.
Page Down
On the iPhone, use the handy Page Down button to quickly navigate pages.
On the iPad, use the Touchpad to quickly page down and switch tabs.
Undo Closed Tabs
Reopen recently closed tabs (with full browsing history), and sort tabs manually.
Save Forms
Choose Save Form from the Actions menu to securely save form entries, usernames, and passwords.
Reading Mode
View an optimized view of the current page from Readability or Instapaper Mobilizer.
Add To Reading List
Add an item to Readability, Instapaper, Pocket, Delicious, Pinboard, or the built-in Grazing Cloud list.
View Reading Lists
Access your reading lists from Pocket or Readability.

Downloads
Download Files
Download files from sites, and open them in any supported app on your device.
Upload
On iOS 8, upload to iCloud Drive, Dropbox, or any other app that supports file extensions.
Unzip Files
Unzip downloaded files.

Grazing Cloud*
Tab Sync
Use Grazing Cloud to sync tabs from Grazing to your desktop Chrome or Safari browser.
Push Links
Instantly push links from your desktop browser to Grazing, or from Grazing back to your Mac.
Bookmark Upload
Easily upload bookmarks from your desktop Chrome browser, or import bookmark files.

Additional Services*
Sharing
Share links with Twitter, Facebook, Tumblr, LinkedIn, Google+, or any iOS 8 sharer.
Services.
Quickly send links to view the Google Cache, Google Translate, the Wayback Machine, or View Source, or iOS 8 services.